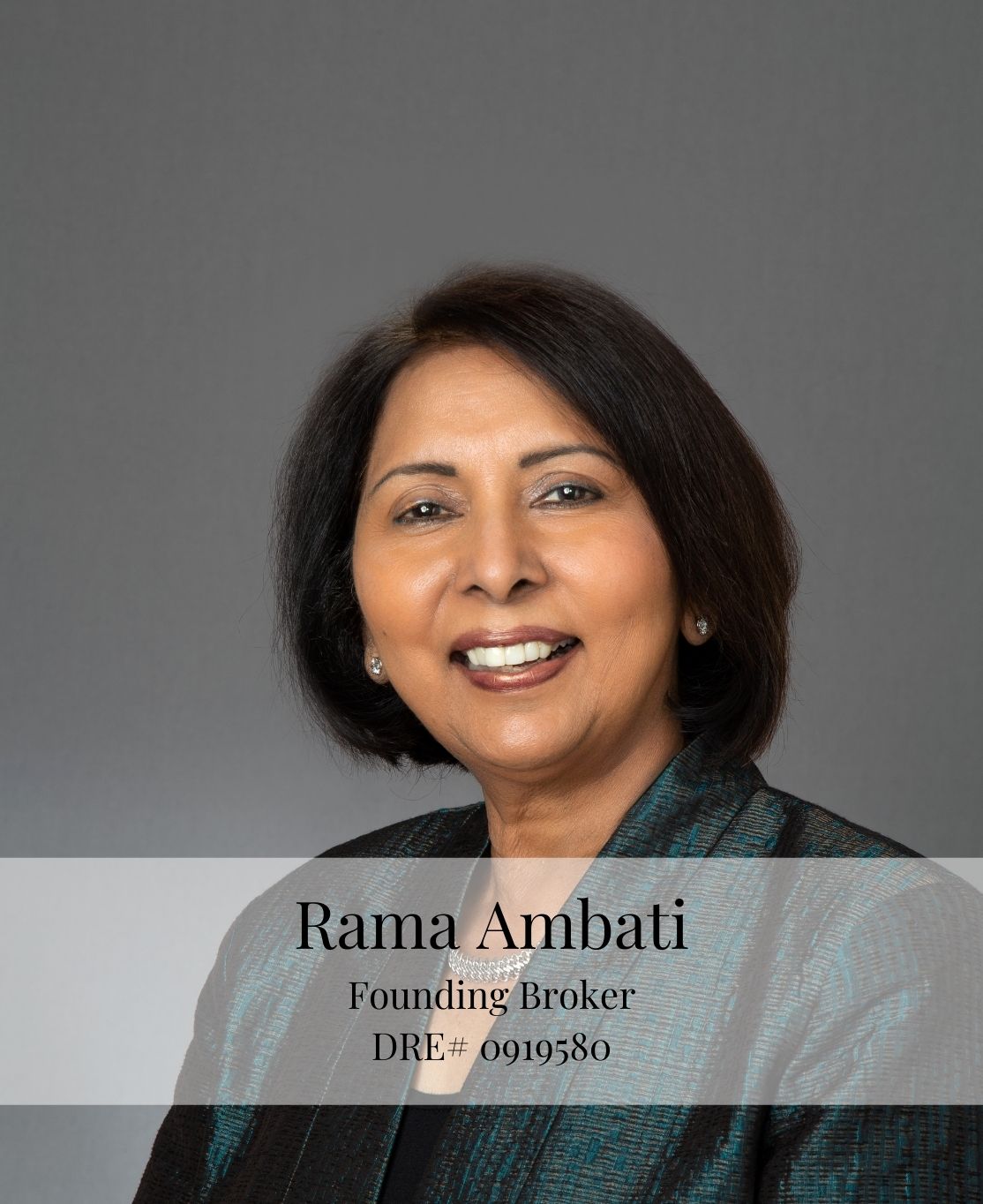 Rama Ambati is the Founding Broker at Ambati Properties and has been a leader in the Fresno Real Estate community for over 30 years. Born and raised in India, she has completed her education at the University of Iowa. She moved to Fresno in 1985 with her two children and husband who was establishing his medical practice.
While specializing and being nationally recognized as an accredited Luxury Homes Specialist she is well versed in all price ranges in the Fresno Clovis, Central Coast and the Bay area, as a real estate investor herself she also helps her clients purchase investment properties.
Rama built her business based on honesty, integrity, in-depth knowledge of the real estate market and outstanding service. Her business is based on referrals and repeat clients. She is so grateful to her friends and clients who refer business to her regularly.
Rama is a proud mother and grandmother, her family values and work ethic have added to her outstanding success in Real Estate. She is as caring and attentive to her clients as she is to her family. She and her husband lend support to numerous local charitable organizations. Children's issues are especially close to her heart.